HIVE
Sofa
A balance between comfort
and the never-seen-before.
Most sofas reserve their beauty for the front. The HIVE sofa is not like most sofas. If when you look at it up front, the upholstered buds will definitely catch your eyes, when you see it from the back, no one can remain indifferent. Smooth solid wood scales cover the entire back, in a dance between the wood grains and the shadows it produces.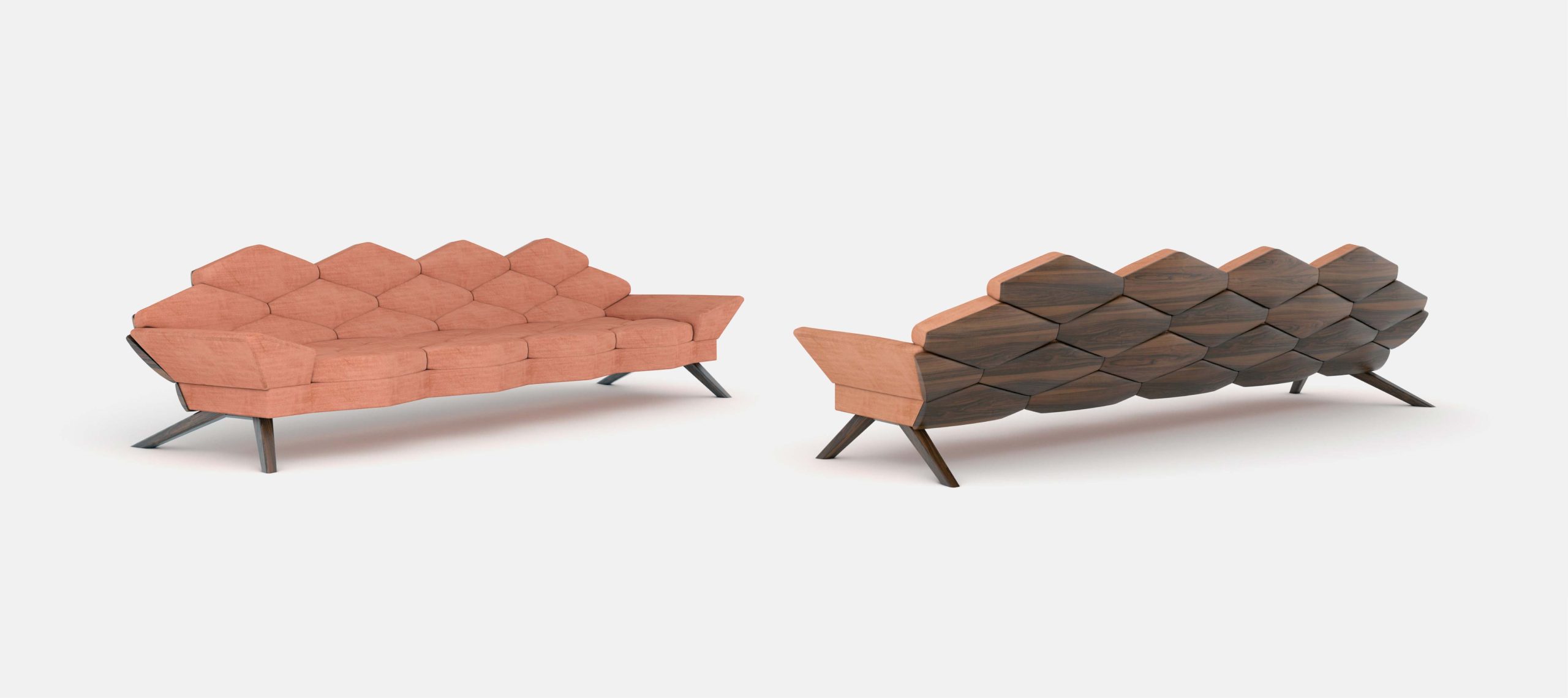 "The idea of the HIVE sofa was inspired by the way bees
build their hives and the strenght that this very structure has.
From this point on, the idea of the sofa started to be drawn
in my head and then finally materialized."
The HIVE sofa is a complex piece of furniture to build, with many elements that have to fit perfectly with each other. Many hours are spent with every segment of this sofa, from structure, high-density foam buds and upholstery, to smooth wooden scales. All carefully made in a partnership between our master craftsmen and high-end technology.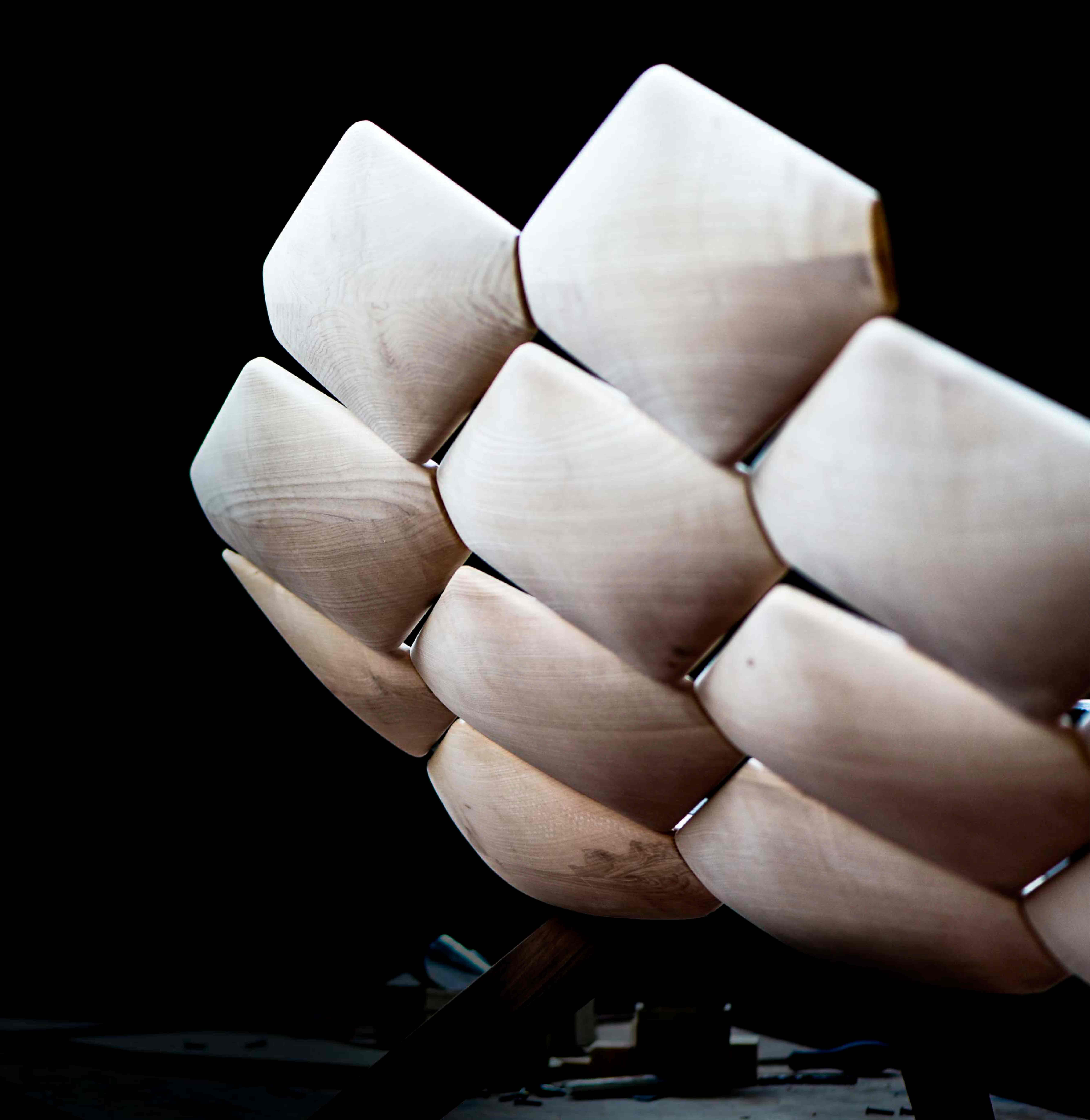 What makes this sofa a piece of art?
The design itself, the form and lines in which was thought and produced,
and the natural beauty of the wood, that makes each scale unique.