Collectible
Timeless Furniture
Designing the Legacy
AROUNDtheTREE is a responsible signature design furniture brand that aims to create unique, exclusive and timeless pieces through the harmony of innovative designers and the tradition and skill of craftsmen knowledge.
Always inspired by nature, we create unique pieces designed with focus on detail and driven by functionality. In the end, we like to think that our pieces accumulate stories as they are passed from generation to generation, to become…
T I M E L E S S

The most remarkable
Portuguese chair design
since 1953
Designed by
Alexandre Caldas
Protected by
AROUNDtheTREE
Portuguese ROOTS chair is more than a chair inherited from the past,
it's a piece of history redesigned for the future.
"Every great design begins with an even better story."
OUR PHILOSOPHY
Three fundamental pillars
Stephanie Oak
New York, USA
Phillipe Louis
Paris, France
Christoph Den
Basel, Switzerland


Francis Mortier
Paris, France

Njusja Johansson
Copenhagen, Denmark
Portuguese
ROOTS FAMILY
REBORN IN WOOD
"The Details are not the details. They make the design."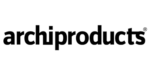 Designing Stories For The Future!