Hands are our basic equipment and the control point in our woodwork. From a tree to a chair, or a table our wood travels from the hands of one artisan to
another.
Wood selection, processing, assembling, finishes and care are steps that are part of our production process and are made under the sharp eye and infallible touch of our Artisans.
They guarantee a personalized approach with every piece that results in a top-quality product or, more precisely, a handcraft product. All our products are manually processed, assembled and protected.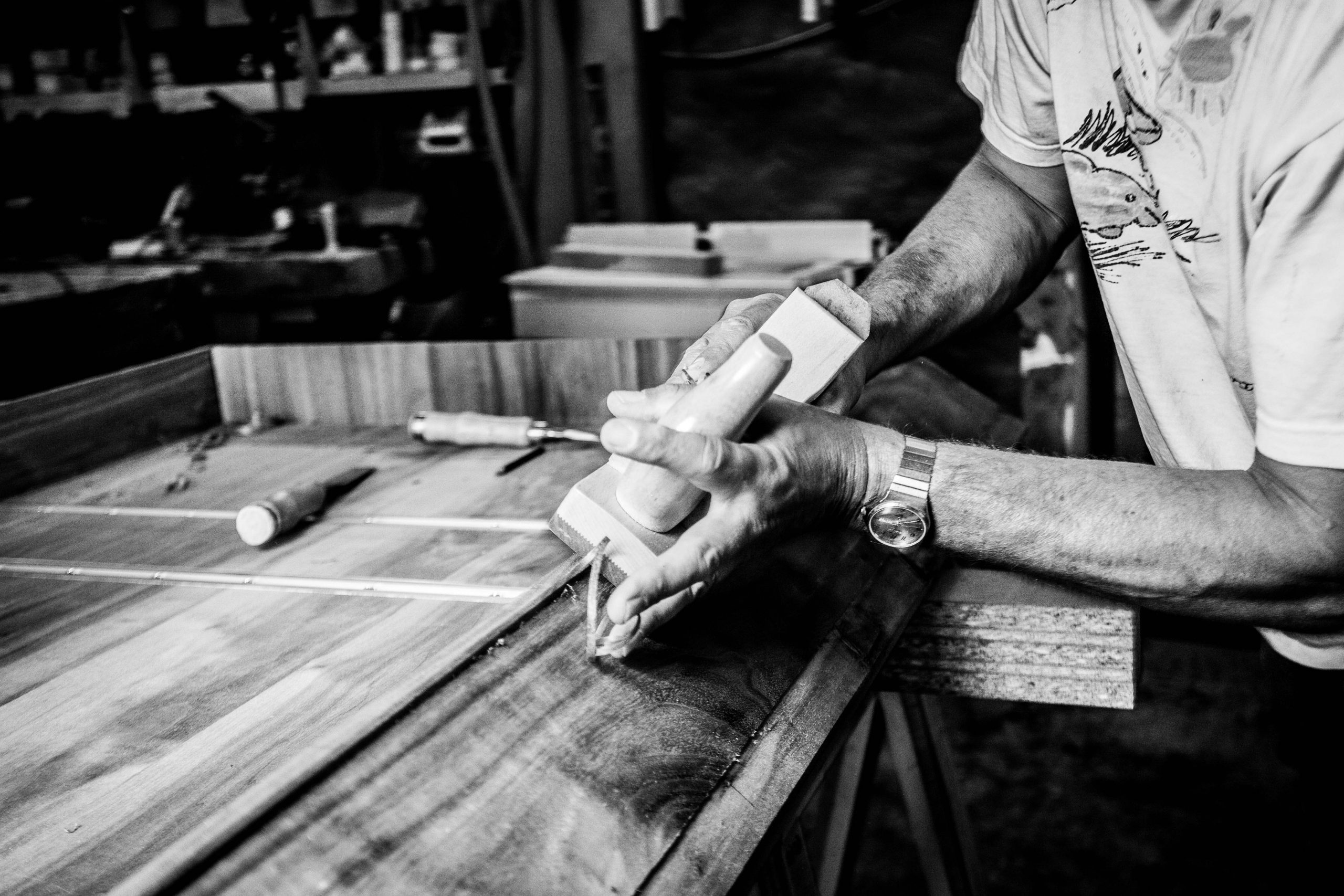 A dining table in solid wood, a representation of sophistication and robustness,
The perfect piece to create perfect memories
Working with solid wood table
it's what characterizes our company core, our enthusiasm, and love for this material it's so easy to understand,
You just need to touch it!
Run your hand over the surface of our furniture and you will feel the sensual, warm, and unique character of Solid Wood Table.
The natural aesthetic of the wood stimulates our senses. Its unparalleled tactile character touches our innermost being!
We give full attention to every piece we make,
for each one of them is as unique as the wood it is made from.
Carefully hand-made, in the size you choose, crafted with the wood you like.
EXCLUSIVITY !
This is how we like to work
Roly-Poly table is the proof that through design we can create lightness and simplicity even when the products are heavy.

 American Walnut 100% Solid Wood
Ash Tree & American Walnut  100% Solid Wood
 American Walnut and steel legs  Top
in 100% Solid Wood
 American Walnut and steel legs  Top
in 100% Solid Wood