The choice of excellent and great quality materials is fundamental for a piece to be perfect
Wood
A high quality wood product could last a lifetime. Wood is a material that's simple to use, to maintain and to repair. The richness of wood gives our home interior a feeling of comfort and joy. Wood blended with other great quality materials, makes it more beautiful and useful and we can't imagine a better blend then cork… it just feels natural! After all, cork is the outer bark of a special variety of oak tree. To emphasize this fusion, we use natural oils that reveal, above all, the organic beauty of wood and at the same time enable it to "breathe". As a result you can feel it and smell it!
Each little detail in every single piece of furniture is carefully executed and all parts are sandpapered by hand as a finishing touch.
Continuous quality control ensures that our furniture collection is at all times
not only beautiful to look at,  but also has a long lifetime.
The final step that makes each piece of furniture unique
Coloured Wood
Coloured wood has a semi-transparent coloured appearance, allows the natural texture and depth of the wood to stay visible.
A special technology of staining is put into application directly in the wood.
Since the microstructure of the wooden surfaceis not smooth but rough, the stained wood appears naturally matt despite his colouring.
UPHOLSTERY
FABRICS & LEATHERS
The limitless selection of fabrics of all colors and sorts provide you with a living environment with an individual and personal touch. Never before, colors and textures have been as diversified and exciting as today. Our exclusive covering materials are hard-wearing and durable – an advantage in all areas of use. Upon request, we can also use fabric materials that are not part of our standard collection for special and individual requirements.
We procure our high-quality furniture fabrics from renowned manufacturers. All collection fabrics are suitable for contract furniture and have an abrasion value (according to Martindale) no lower than 55,000. The fabric groups vary in material and price.
The individual groups comprise the following:
Range (I): Era (by Camira), Vita (by Camira)
Range (II): Messenger 5 (by Kvadrat), Natural Cork fabric (Exclusive Patterns), Velvet (by PF)
Range (III): Waterborn (by Kvadrat), Pista (Futura Leathers )
Range (IV): Vintage (by Camira)
CAMIRA is leading high-quality manufacturer of design textiles for every space and sector, from commercial and education, to healthcare and hospitality.
Kvadrat is Europe's leading manufacturer of design textiles is a high-quality brand of products that help architects shape architectural spaces, designers and furniture manufacturers to produce and craft furniture, and private consumers to add tactility and color to their homes.
Padrão Formal is a portuguese company specialized in high quality fabrics… from home to contract projects.
Futura Leathers is an European Company producer of high quality Natural Leathers with already 30 years of history..
Natural Cork Fabric
33% of the world's total area of cork oak forest is concentrated in Portugal!
It takes 45 years to harvest the first high quality cork.
Cork trees can be harvest every 9 years (producing around 45 KL of good quality cork).
It can be harvest around 16 times during its life.
A cork tree lives between 150 to 200 years!
A cork tree can reach 25 meters height.
The scientific term for cork oak tree is "Quercus Suber L"
The main characteristics of cork are: lightness, impermeability to liquid and gases, compressibility, elasticity, insulator (thermic, acoustic, anti-vibrant), doesn't burn in live flame, higly abrasion resistant.
Each cubic centimetre of cork contains around 40 million cells and each cell is filled with gases similar to air!
The Cork is unique, from the outer bark of the evergreen cork oak (Quercus suber). The life cycle of cork, as a raw material, starts with the extraction of the bark from cork oaks. The so-called harvesting or stripping, which is carried out during the most active stage in the annual growth of the cork occurs from mid-May or early June to the end of august. But it is, above all, a material that is one hundred per cent natural, recyclable and reusable, essential qualities in a more environmentally friendly and less polluted modern society.
The cork fabrics are very special, feels somewhat like suede, but are naturally water resistant, inert, light weight, impermeable to liquids and gases, vibration damping and resistant to wear and temperature changes.
The cork fabrics are naturally hypo-allergenic, anti-microbial and anti-fungal. All our patterns are made ​​from natural cork without artificial coloring.
The different patterns are achieved only with a combination of different bonding and cutting of the cork.
V i t a | R a n g e I
Vita is a leather-look vinyl, with a subtle surface grain effect and full matt appearance. It provides maximum protection for heavy duty end-use areas in sectors such as contract, healthcare and hospitality. It is available in a broad palette of 51 considered colourways, designed to enhance and connect with other Camira products, including the Halcyon Collection of treated fabrics.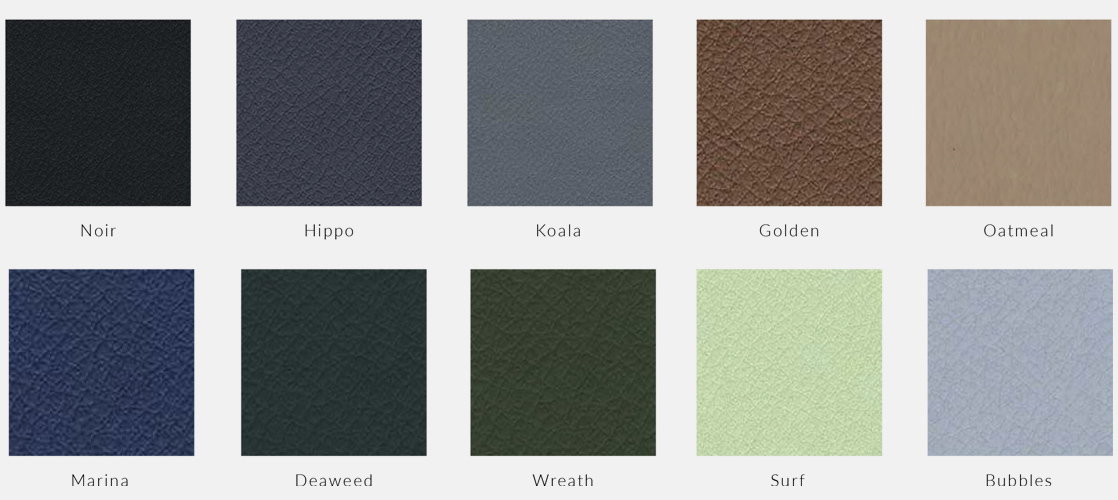 ERA | R a n g e I
Era is a subtle, two-tone polyester fabric containing stretch in both directions for ease of upholstery. The baby herringbone weave offers an understated contemporary texture while its colouring technique provides close up the intrigue. The palette incorporates playful brights and sophisticated muted tones. Is a CAMIRA fabric. Composition – 100% Polyester. Abrasion Resistance – Heavy duty / 10 year guarantee. ≥100,000 Martindale cycles Flammability – EN 1021 – 1&2 Cigarette & Match | BS 7176 Low Hazard | EN 13501-1 Adhered Class B, s1, d0 | EN 13501-1 Un-adhered Class C, s1, d0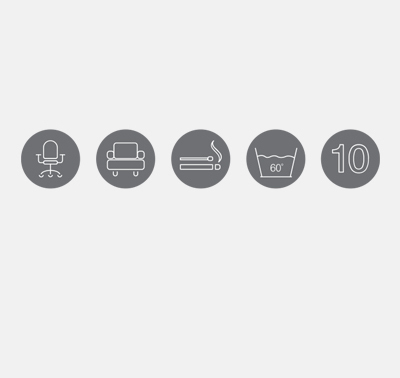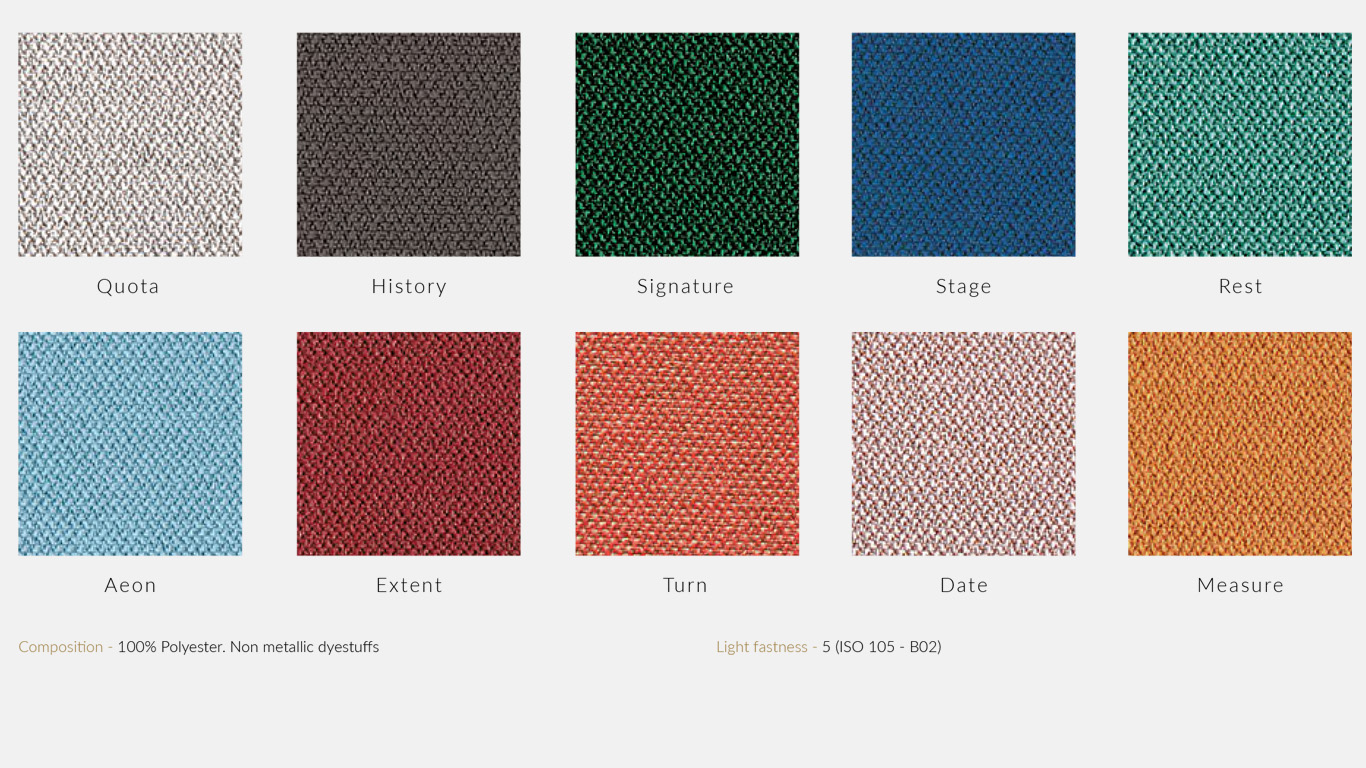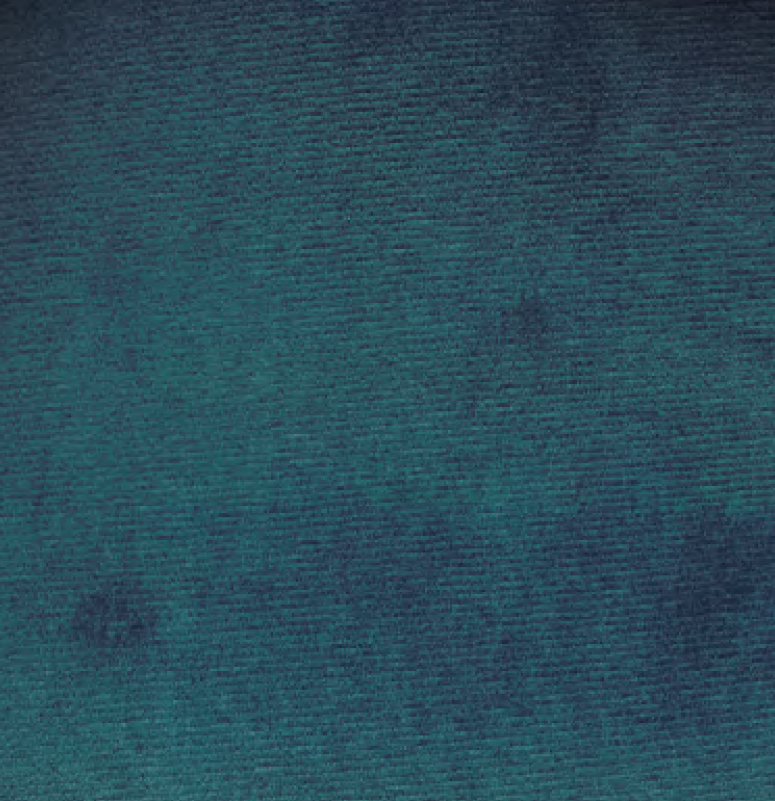 D e s o u k  H i g h  Q u a l i t y 
V e l v e t | R a n g e I I
Composition – 100% Polyester
Treatment – Fire retardant
Weight – 520/ml
Width – 140 cm
Abrasion Resistance – 100.000 martindale
Light fastness – 6 (ISO 105 – B02)
M e s s e n g e r 5 | R a n g e I I
Messenger is a sophisticated, easy-to-upholster textile created by Maharam Design Studio,now available in new colours. Mainly constructed from post-industrial recycled polyester, Messenger is designed to deliver excellent stretchability and is suitable for all seating and upholstered walls. In addition to an understated, technical surface reminiscent of wool, Messenger offers a rich, vibrant palette of 45 colours. Piece-dyed using a special cross-dyeing technique, the textile features a two-tone expression for an added woven appearance.
Wa t e r b o r n | R a n g e I I I
Waterborn is a groundbreaking sustainable microfibre textile designed by Aggebo & Henriksen, which makes much less of an impact on the environment than conventionally produced microfibre fabrics. It is made from pure microfibres and has no woven core, which makes it very soft and easy to work with. It also performs exceptionally well with regard to bossing and ability to mould to furniture. Sporty and luxurious, Waterborn is made from a combination of polyester and polyurethane. The thin fabric has a very short pile, which gives it a precise, smooth and even surface. it can be washed at 60ºC.
V i n t a g e | R a n g e I V
Vintage is an exquisitely soft natural leather from Western European bull hide stock. This stylish product with a pigmented grain-effect finish is virtually maintenance free, with a water based sealant for added protection.